Times are tough these days and everyone is looking for a cheap divorce.
So, imagine if you could get everything you wanted in your divorce and you could get it for pennies on the dollar.
Or even better:
Imagine that you could get it for free!
You'd probably be pumped to read strategies from experienced divorce attorneys without breaking your bank account for legal advice . . .right?
Well. . .
Lucky, for you in this article we share the things that divorce attorneys don't want you to know.
Use these 13 strategies. Get divorced now without spending a ton of money.
---
Strategy 1: Consider whether you really want a divorce
We know this sounds ridiculous.
A recent study by Dr. Nancy Kalish found  that as many as 10% of divorcing couples reconcile after they were divorced.
Think about that . . . they spent all that time, heartache and money on a divorce only to reconcile.
In our own office, we recently handled a case where the parties had separated. The wife moved to Texas while the husband stayed in Las Vegas. Our office was paid thousands of dollars to file motions, engage in discovery, and respond to nasty allegations by the husband. When the wife returned to Las Vegas for trial, the parties spent about 30 minutes speaking to each other and decided that they wanted to reconcile. All that money, all of those allegations and all that time to decide they really didn't want a divorce in the first place.
What does this mean for you?
Before spending money on divorce proceedings, you need to ask yourself whether or not you really want a divorce.
Is the marriage really over? 

Or . . . is it possible that you and your spouse could reconcile?
If you aren't sure whether or not your marriage is over, it might be best to consider counseling or couples therapy before you spend money on a lawyer.
---
Strategy 2:  Use pre-divorce settlement programs to get divorced cheap
So, you've thought about it and decided that you need a divorce, but you don't want to spend a ton of money or time on attorneys.
If that is the case, there are a number of programs you can utilize before you file your divorce that don't cost anything and can accomplish getting you divorced cheap or even for free.
One of the ways to get divorced in Nevada cheap, or even for free, is to use pre-filing mediation.
Now…in this article, we aren't going to explain all of the benefits of mediation. But trust us, there are lots of them.
Just know that there are mediation programs available to the public to help you get divorced without spending a ton of money.
The UNLV Mediation Clinic at the Boyd School of Law at UNLV offers

free divorce mediations

. At UNLV, law students will help you and your spouse mediate issues in your divorce case with the assistance of a supervising professor/lawyer. Again, this program is free.
In addition to the UNLV Mediation Clinic, another mediation program is offered at the family Court. The Family Mediation Center (FMC) offers mediation services for custody, visitation and holiday plans. There is a small fee to use FMC and it is based on a sliding scale depending on your income.
---
Strategy 3: Find a divorce attorney that offers free consultations
If you've considered using mediation before you file for divorce and don't think that will work . . .
Or . . . you don't want to waste time trying to settle your divorce in mediation before you file . . .
And, you know you need to talk to a divorce attorney . . .
Consider finding an attorney that offers free consultations.
Many divorce attorneys do not charge consultation fees when you are first considering filing for Nevada divorce.
If you want to save money on your divorce, it might be best to consult with one of these attorneys.
Even if you end up doing all of the paperwork yourself, consulting with a divorce attorney, for free, can help answer some of your questions and might even help you fill out the paperwork without spending a dollar on lawyer fees.
BONUS TIP: 
At the family court, on most Thursdays, you can meet with a divorce attorney for up to fifteen minutes through the Ask-A-Lawyer Program. The Ask-A-Lawyer Program is free to the public. We recommend that you get there early as spaces fill quickly.
---
Strategy 4: File a joint petition divorce



A joint petition is by far the fastest, cheapest and easiest way to get divorced in Nevada.
Before you decide on filing a joint petition, there are a few things you need to know. . .
First, you and your spouse must agree to everything in the divorce in order to file a joint petition divorce in Nevada.
This means you have agreed to custody, visitation, holidays, division of assets and debts, and spousal support.
If you have agreed on everything, you can obtain the joint petition paperwork online. Fill out the paperwork. Then, file your own joint petition divorce.
It usually takes anywhere from 5 to 35 days from the time the paperwork is filed to the time the divorce will be finalized.
Second, at least you OR your spouse must live in Clark County, Nevada and must have lived in Clark County, Nevada for at least 6 weeks before you file the joint petition. 
This is known as the residency requirement. For more information about the residency requirement check out our article here: Who Can Get Divorced In Nevada?



Third, filing a joint petition is not free.
The filing fees for filing a joint petition divorce in Nevada is $299. This is the fee you pay to the Court for processing and filing your joint petition.
That being said . . .paying $299 to file a joint petition divorce is A LOT cheaper than paying lawyers for a contested divorce and uncontested divorce.
---
Strategy 5:  Draft your own paperwork
If you really can't afford an attorney, or are just trying to save some money in your divorce, you might consider drafting your own paperwork.
We recommend that you consider using the forms available at the Self-Help Center online or visit the Self-Help Center at the Eighth Judicial District Court, Family Division. Self Help has almost every family law form available for Clark County, Nevada divorces. 
It is important to note that the Self Help Center can provide the following services:
Educational materials and courses to help litigants understand court rules and court procedures;

Assisting those getting a Nevada divorce with identifying the appropriate forms;
However, the Self Help Center cannot provide legal advice. 
If you decide that you want to prepare your own documents, you might find that you can save a ton of money on attorney's fees.
Just be careful that you don't spend ALL of your time working on your paperwork.
---
Strategy 6: Use a paralegal to draft paperwork
If you have considered preparing your own divorce papers but find that you don't have time or the process is too overwhelming, another way to save money on your divorce is to hire a paralegal to write your divorce papers. 
Hiring a paralegal can be significantly cheaper than hiring a divorce lawyer. 
That being said, paralegals are not lawyers. In Nevada, there are no formal education or training requirements for someone to call themselves a "paralegal."
It is important that if you decide to hire a paralegal to help with your divorce case that you find someone that is knowledgeable and experienced in drafting family court documents. 
---



Strategy 7:  Come up with your own parenting plan
Did you know that custody and parenting plans are usually the most litigated part of a divorce?
While we haven't been able to find any formal studies, it is reported that anywhere between 10% and 20% of all divorce cases end up in trial.
If you think about that for a minute it means at least 1 out of every 10 cases going to trial involves children and how and under what circumstances a parent can have contact with their own child.
If you want to save money in your divorce case, the easiest way to do it is for you and your spouse come up with your own parenting plan.
Creating your own parenting plan can not only save you money in your divorce, it also gives you greater control over things that matter most such as when you will see your children and what holidays you will spend with your children.
In order to create a parenting plan, you should consider the following issues:
Regular visitation

: what will be your regular visitation schedule with your children?

Holiday visitation

and special times: which parent will spend which holiday with the children?
What about special occasions like an aunt's wedding or family reunion? Will you be allowed to disrupt the other parent's time to take your children?
How many days of

vacation

will you have with your children?

What about extracurricular activities? Can you attend if it is not your day?
While this list is not exhaustive, it should give you a place to start for creating your own parenting plan.
If you can come up with your own parenting plan, you can save yourself a bunch of money in your divorce.
---
Strategy 8:  Have a friend or relative serve your paperwork
This is by far one of the easiest tricks to save a few dollars in a divorce.
In Nevada, the law requires that your divorce papers be personally served on your spouse.
One way to do this is to have the papers served by a process server.
In fact…this is how must attorneys will serve divorce papers.
A process server is someone that you, or your lawyer, will hire to hand your divorce paperwork to your spouse.
Professional process servers in Nevada must have experience, pass an exam, be insured and be licensed.
Hiring a process server to serve your divorce papers can cost anywhere from $30 to $250 depending on where the process server has to go to serve the papers, how many times they have to try to serve the papers on your spouse and how quickly you need your documents served.
If you want to get divorced cheap, rather than paying for a process server, you should have a friend or family member serve your divorce papers.

Yes…the law allows you to do this!
Specifically, Nevada law requires that your divorce papers be served by someone over the age of 18 that is uninterested in your case.
This means that a family member or friend who is over the age of 18 can hand the divorce papers to your spouse.
The only thing required of the family member or friend who serves the paper will be to fill out an affidavit of service.
While we understand that this might not be a huge savings to some people, for others, every dollar counts in a divorce case.
---
Strategy 9:  Attend free settlement conferences after your case has been filed
Another way to save money during your divorce case is to attend a free settlement conference after your divorce has been filed.

Above, we talked about attending mediation before you filed your case.
Here…we assume your case has already been filed but you are looking to save some time and money and get your divorce over.
If that is the case, you should look to attend a Senior Judge Settlement Conference or UNLV Mediation.
Senior Judge Settlement conferences are conducted by retired judges.
The conference is usually held at the family court or at the Phoenix Building in downtown Las Vegas. During a senior judge settlement conference, a retired judge will assist you and your spouse in trying to come to a complete resolution of all of the issues in your divorce.
The best part of attending a Senior Judge Settlement Conference is that you get the benefit of having an actual judge give input into your divorce case and it won't cost you a dollar.
That's right…the Senior Judge Settlement Conference is free!
Another free program available to litigants after their divorce is filed is the UNLV Mediation Program.
Just like the pre-filing mediation program, the UNLV Mediation Program is conducted by law students under the supervision of a professor or practicing attorney.
In this case…the mediation usually takes place at the family court and if a complete settlement is reached, the terms can be placed into the Court record.
Like the Senior Judge Settlement Conference, UNLV Mediation is free.
---
Strategy 

10: Avoid hidden fees from attorneys
Like anything else in life, it is important to know what you are paying for and why.
The same is true with hiring an attorney.
We can't tell you the number of times that client's have complained about other attorneys claiming they didn't know why their case was costing so much and they definitely didn't understand what they were paying for.
If you decide to hire an attorney for your divorce,

it is important to know exactly what you are paying for. 
For example, are you paying for process servers separately from the retainer you put down?
Will your retainer cover subpoenas that your lawyer might send out?
Does the retainer pay for photocopies and long distance phone calls or will you be expected to pay for that separately?
Will you receive certified copies of your decree or will you be charged a separate fee for certification?
From the examples above, it is easy to see that costs, in addition to attorney time, can add up quickly.
It is important for you to know upfront what will be included with your retainer if you hire a divorce attorney and what additional fees you can expect to pay.
Knowing this information in advance will likely save you money as your divorce case progresses.
---
Strategy 11: Settle as much of your case as you can before trial
A divorce trial is by far one of the most expensive pieces of divorce litigation.
This is usually because preparing for trial takes tons of time and if you are paying a divorce lawyer, some money.
Even in the most basic divorce cases, preparing for trial will require at least half a day of your time, and if you hire a lawyer, half a day of their time…and that's just to present your case.
In addition to the actual trial, you will need to draft multiple documents, share your credit card info and joint accounts, and produce your trial exhibits.
Once again…more time and money.
If you are paying a lawyer for a trial you should expect to spend anywhere from a few thousand dollars for a simple case to tens of thousands of dollars for more complicated cases.
The good news…
If you can resolve even some of the issues in your divorce, you will save money and time at trial.
For example, if your case involves custody, child support, alimony and division of assets and debts and you and your spouse can at least agree on custody, then you have eliminated at least one issue for trial and saved yourself a little bit of money by not having to pay a lawyer to prepare that part of your case.
---
Strategy 12: Avoid hiring experts as much as possible



Avoid hiring experts to save money during your divorce. 
For example, if cars are in issue in your case, a lawyer might encourage you to spend several hundred ,if not thousands of dollars, on an appraiser. 
What most divorce lawyers won't tell you is that getting an estimate from CarMax or using Kelly Blue Book on-line can be just as effective as hiring an expert.
The benefit? It won't cost you anything.
Likewise, if you truly can't afford to hire an appraiser for your house or condo, you might consider getting a quote from Zillow.
While most judges know Zillow is not entirely accurate, if you cant afford expensive experts, Zillow is usually accepted by most judges as a rough estimate for home values.
In some cases hiring an expert is unavoidable. If this is true for your case, listen carefully to your lawyer's advice and find the best expert possible, that you can afford.
---



Strategy 13: Use an unbundled divorce attorney
An unbundled divorce attorney is an attorney that may handle one small aspect in your divorce case.
For example, you may decide that you want to write all of your own paperwork. But, you want a lawyer to go with you to court to argue on your behalf.
In that case, hire an unbundled divorce attorney whose only job is to argue the case for you in court.
Hiring an unbundled divorce attorney is usually much less expensive than hiring a lawyer to handle your entire divorce. 
That being said…it is important that if you decide to hire an unbundled divorce attorney you clearly understand the scope of work the attorney will provide.
For instance, will the attorney go to court and draft any required orders? Will the attorney file additional paperwork with the Court if needed? Will the attorney attend status checks if the case is not completely resolved?
These are important questions to ask before you hire an unbundled attorney.
That being said . . . if you cannot afford an attorney to handle your entire case but you know you need assistance and legal representation in court, hiring an unbundled divorce attorney can save you tons of money and accomplish your goals of being represented in Court.
We hope you enjoyed this article and you have found some useful strategies for getting divorce cheap. Leave us a comment below and let us know which of the strategies you will use.
Will you use a paralegal to draft your paperwork or will you draft your own documents?
Further Reading
Don't forget to explore these other posts that can provide valuable insights and guidance for your divorce journey:
These posts cover a wide range of topics related to divorce, including legal considerations, financial protection, child custody matters, and the impact of social media. Whether you need advice on selecting a divorce attorney, understanding the differences between annulment and divorce, or managing your finances after divorce, these resources can offer valuable information and insights to help you navigate the process.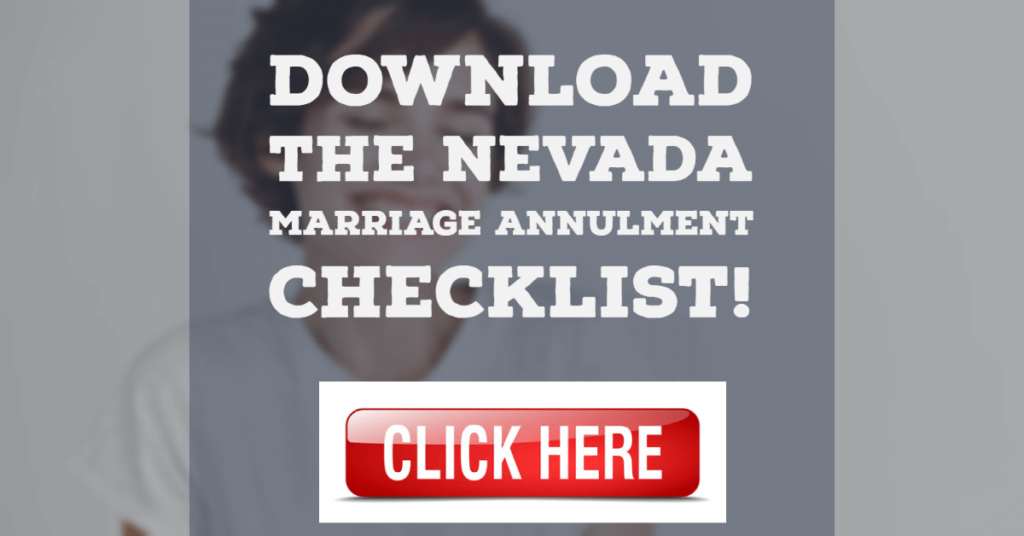 Why You Haven't Hired a Las Vegas Divorce Attorney Yet
Watch this short video to take the next big step toward getting divorced.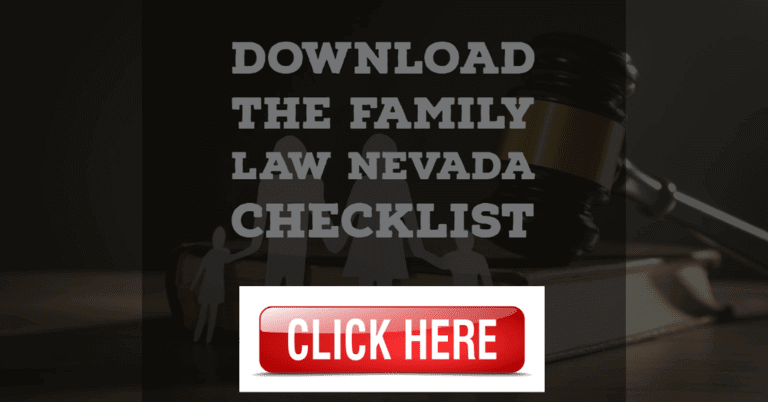 What's Next?
Looking for a fantastic divorce attorney?
Look no further than The Rosenblum Allen Law Firm!
Our friendly and knowledgeable team can help you through the most challenging times with their extensive experience and expertise.
We strive to provide our clients with quality personalized legal services that exceed expectations.
Plus, since we are based in Las Vegas, you don't have to worry about long-distance counsel expenses or traveling for in-person meetings—we'll come straight to your door if needed!
So what are you waiting for?
Contact us now at (702) 433-2889, and let us handle all your divorce needs today!