After deciding to divorce, the next step is to hire a divorce attorney. But, in most cases, this is easier said than done.
Divorce lawyers have experience in the entire divorce process from beginning to end. We help to smooth over disagreements between opposing parties. We can even lend a sympathetic ear when you're overwhelmed or upset. 
It would help if you had someone you could rely on who understands your situation and what you want to happen. So, it's even more important to learn how to choose a divorce attorney.
Choosing a reasonable and experienced attorney to help you with your divorce can be difficult. It's even more challenging with such a large pool of lawyers. 
It will take some time and research but choosing your legal representation is vital. Here's what you need to consider before hiring one.
Choose Your Lawyer Depending On the Type of Divorce You Want
Divorces are not all the same. 
Before deciding on an attorney, you should determine the type of divorce process best.
There are many types of divorces, from contested to uncontested. 
Spend some time researching each of these methods and decide which one will work best for you. This step will also help you find the best divorce attorney possible.
For example, if you decide that divorce mediation is the best way to end your marriage. You can then narrow your search to professionals who specialize in mediation.
The level of conflict in the divorce process will also impact how your divorce proceeds. 
Knowing whether you will have a contested divorce is critical to selecting a lawyer. If you want someone who will try to work things out, don't hire an aggressive one. 
If you know you'll need an aggressive lawyer, don't hire a passive lawyer unwilling to fight issues for you. 
For more complex divorce procedures, your spouse may attempt dirty tactics. But how do you play dirty in a divorce? A lawyer experienced in high-conflict methods can counter such tactics.
Why You Haven't Hired a Las Vegas Divorce Attorney Yet
Watch this short video to take the next big step toward getting divorced.
Figure Out Your Budget Before Choosing Your Attorney
Knowing how to choose a divorce attorney means knowing your budget first. 
Most people are aware that lawyers can be pretty expensive for their services. Yet, if you do not plan, you may spend much more than anticipated.
Some people also assume they cannot afford a lawyer. This mindset causes them not to investigate the possibility of hiring one. You may be able to negotiate with an attorney to do only a few things in your case or to agree to a flat fee arrangement.
When calculating your budget, consider:
Your lawyer's fees

What you stand to lose in money/assets if you choose an attorney who does not fight for your interests. 

Then, after determining how much you are willing to spend, you can find attorneys in your price range. 
Learn to Ask the Right Questions
Before making your decision, we recommend you make a list of questions ahead of time. 
What do you ask for during a divorce? 
Here are a few examples:
What type of divorces do you usually handle?
How many divorce cases have you handled?
Are you familiar with local family court judges?
Do you generally prefer to mediate and negotiate or go to trial?
What to ask for during a divorce?
Choose Divorce Attorneys in Nevada
What do you consider first when you need to know how to choose a divorce attorney? Give priority to attorneys who practice in Nevada as we do. For example, If you divorce in Nevada, make sure to pick lawyers experienced in Nevada court. 
Working with a local lawyer has many advantages. The most important of which is familiarity with Nevada divorce laws and judges.
Frequently Asked Questions
What is a collaborative divorce?
Collaborative divorce is a process in which both parties involved in a divorce work together with their respective attorneys to reach a mutually acceptable settlement without going to court. This approach emphasizes cooperation, open communication, and problem-solving to resolve issues related to divorce, such as child custody, support, and division of assets.
What is an uncontested divorce?
An uncontested divorce is a legal proceeding in which both spouses agree on all the key terms and issues related to their divorce, such as child custody, visitation, support, division of property, and spousal support. Since there is no dispute or disagreement, an uncontested divorce generally proceeds more smoothly, quickly, and at a lower cost than a contested divorce.
How does the division of property work in a divorce?
Division of property refers to determining how marital assets and debts will be distributed between spouses during a divorce. In most cases, this involves identifying and valuing all marital property, including real estate, financial accounts, vehicles, and other possessions, and then dividing them equitably or equally based on state laws and the case's specific circumstances.
Why is it important to hire an experienced divorce attorney?
Hiring an experienced divorce attorney is crucial because divorce proceedings can be complex and emotionally challenging. An experienced attorney specializing in divorce and family law will have in-depth knowledge of your jurisdiction's legal processes, procedures, and local regulations. They can provide valuable guidance, negotiate on your behalf, protect your rights, and work towards achieving the best possible outcome for your case.
What are divorce proceedings?
Divorce proceedings refer to the legal process of ending a marriage. It involves filing the necessary paperwork, serving the spouse with divorce papers, and addressing various issues such as child custody, child support, spousal support, and division of assets and debts. Divorce proceedings can be resolved through negotiation, mediation, collaborative divorce, or, if necessary, litigation in court.
What does a family law attorney do?
A family law attorney specializes in legal matters related to family and domestic relationships. In divorce, a family law attorney assists clients in navigating various aspects of the divorce process, including child custody and visitation, child and spousal support, property division, prenuptial agreements, and other related issues. They provide legal advice, representation, and advocacy to ensure the best possible resolution for their clients.
How are minor children typically handled in a divorce?
When minor children are involved in a divorce, their well-being and best interests are considered significant. Child custody, visitation, and support are key aspects addressed during divorce proceedings. The court aims to establish a custody arrangement that promotes the child's stability, emotional development, and ongoing relationship with both parents. Factors such as the child's age, relationship with each parent, their wishes (if appropriate), and each parent's ability to provide a nurturing environment are considered. Child support is typically determined based on each parent's income, needs, and other relevant factors to ensure financial support for the child's upbringing. The court's primary goal is to create a custody and support arrangement that serves the child's best interests.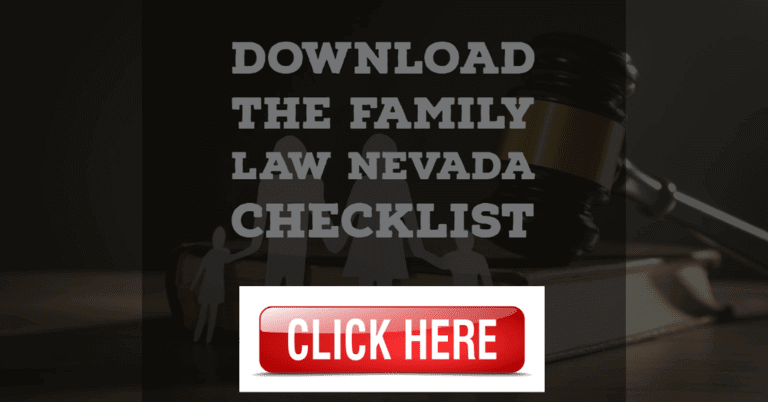 Don't miss out on these informative blog posts available on our website:
These posts cover a wide range of topics related to divorce, finances, child custody, annulment, alimony, and more. They provide valuable insights, tips, and guidance to help you navigate the complexities of divorce and protect your interests. Take the time to read these blog posts to gain valuable knowledge and make informed decisions throughout your divorce journey.

Offsite Resources You May Find Helpful
Here are seven offsite resources that provide information about choosing a divorce attorney in Nevada: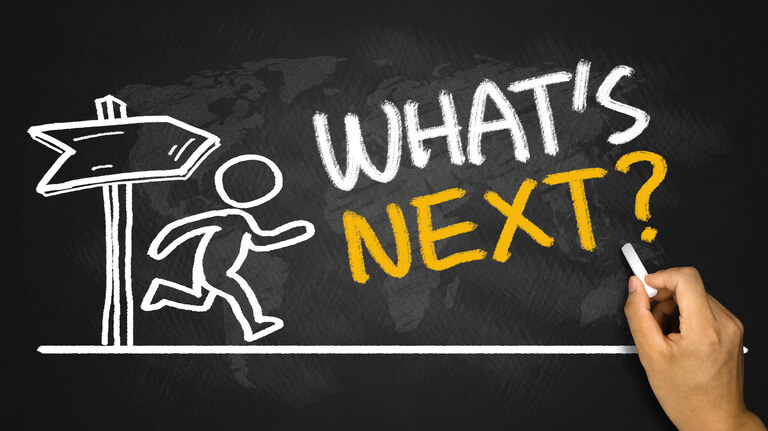 Are you considering divorce in Las Vegas?
Please don't do it alone; hiring a good attorney can simplify the process.
At The Rosenblum Allen Law Firm, our team of experienced lawyers will be with you every step of the way to ensure your rights and interests are protected.
We understand how difficult this time can be, and we'll work hard to achieve the best possible outcome for your case.
Our attorneys have years of experience dealing with divorces in Nevada, so you know that when you hire us, we'll get results!
Call (702) 433-2889 for more information or to schedule an appointment today!