As you plan for your big day, taking the time to discuss a prenuptial agreement can feel overwhelming.
But, it is an important part of ensuring that both partners are secure and protected in the event of a separation or divorce.
Setting up a prenup involves many legal steps. To help couples prepare for marriage, here is a helpful list of tips.
We cover everything from money to the legal stuff needed to make sure both partners are taken care of.
Signing a prenuptial agreement is a smart way to make sure you and your partner are both secure before, during, and after marriage.
Consider these tips to help you understand the process. And, learn how to create an agreement that meets everyone's needs.
What Should I Include in Your Prenuptial Agreement?
Start Early
Talking about a prenup early on in the marriage planning process is a wise decision. This gives you and your partner time to think it over before making any commitments.
Open and Honest Communication
Talk to your partner openly and honestly about money matters, plans, and what you each expect. It's important to be clear with one another.
Seek Independent Legal Counsel
To ensure everyone's interests are looked after, it is recommended that each party hire their own lawyer. This helps prevent any conflicts of interest from arising.
Understanding Nevada Laws
Before you make a prenuptial agreement, it's important to learn about the laws in your area. Different places have different rules about these agreements. Make sure you know what applies to you.
Disclose All Assets and Liabilities
It's essential to be honest and let your partner know about all your money and what you owe. This way, you can make sure that everything is covered in the agreement and everything will be taken care of.
Consider the Long-Term Perspective
A prenuptial agreement is a plan for how people in a marriage will handle their finances and property now, and into the future.
It should account for life changes that might occur. This could be things like having children.
You should also consider what happens if you change jobs. Another consideration is receiving an inheritance.
Tailor the Agreement to Your Needs
Customize the agreement to address your unique circumstances, including provisions for property division, alimony/spousal support, and the handling of separate and marital assets.
Be Reasonable and Fair
To make sure the agreement is upheld, it's important to make sure both sides agree that the terms are fair. This will help if the agreement ever needs to be enforced through a court of law.
Consider Financial Changes Over Time
Anticipate any money troubles that could come up, and add some wiggle room to the contract – just in case. That way, we can make sure everything's taken care of if things change down the line.
Don't Rush the Process
Before you sign, read the agreement all the way through! Don't be rushed into anything. Think about it carefully and make sure it's right for you.
Avoid Coercion or Duress
Everybody should enter into this agreement freely and of their own free will, without anyone trying to push them in one direction or the other. Let's ensure all sides are on board and eager to move forward!
Include a Sunset Clause
As part of your marriage plan, why not set a time for review, or add certain circumstances that'll prompt you to update or end your prenup? It's one way to make sure everyone stays on the same page.
Address Debt Allocation
In the event of a breakup, managing pre-existing and newly-acquired debts can be tricky. So, it helps to make a plan ensuring each partner will be responsible for their fair share. That way, you can avoid any surprises if it's time to move on.
Discuss Estate Planning Matters
When two lives come together in marriage, estate planning can become a vital conversation. Talk about how to handle inheritances, wills, trusts, and who will get what when one of you passes away. Make sure everyone is on the same page before saying "I do."
Consider Mediation or Collaborative Law
Struggling to come to an agreement? Try using mediation or collaborative law; it could help you bridge the gap and reach a win-win conclusion!
Consult with Financial Advisors
To make sure your plans match up with your money goals for the future, it's wise to reach out to a financial expert. Get advice on how to handle your finances and ensure your success!
Consider the Impact On Children
If you and your partner have children from other relationships, make sure to talk about how they'll be looked after. It's important to look out for their welfare as well.
Include Confidentiality Provisions
Making sure the agreement stays private is important. Include rules that stop people from talking about the details of the agreement.
Include Confidentiality Provisions
Making sure the agreement stays private is important. Include rules that stop people from talking about the details of the agreement.
Review and Update Periodically
It's important to look over your prenup from time to time to make sure it still works for both people. Keep it up-to-date and think about if anything has changed since you signed it.
Consider Cultural and Religious Sensitivities
When making an agreement, keep in mind any cultural or religious beliefs that could affect it. Make sure the agreement reflects your values.
Keep Emotions in Check
When trying to come to an agreement, keep a cool head and think through how both sides could benefit. Don't just focus on getting what you want – try to find a resolution that works for everyone.
Understand Enforceability
Work with your lawyer to make sure the agreement meets all the legal rules in your area. That way, it can be enforced if necessary.
Think About How "Gifts" Will Get Treated
A prenuptial agreement should spell out what happens to any gifts given during marriage. Gifts can be separate property, which belongs to one spouse. Or marital property, which is owned by both spouses. Rules and restrictions for exchanging gifts may also be included in the agreement.
Preserve Documentation
Make sure to save all details about money, talks, and drafts of the prenup. This will show that you are honest and working in good faith.
Be Prepared for Emotions to Rise
When talking about a prenuptial agreement, it can be difficult to stay calm and understanding. Remember to be kind and understanding with each other. Clear communication is key when figuring out an agreement.
Prenuptial Agreement Frequently Asked Questions
Do you have unanswered prenuptial agreement questions?
There are a lot of misconceptions about prenuptial agreements. As family law practitioners, we hear all kinds of crazy questions about prenups. Most of the time, our clients are afraid to ask even the most basic questions. We have prepared this list of the most commonly asked premarital agreement questions to help dispel some of the myths about prenuptial agreements.
1. I don't have anything do I really need a prenup?
You don't need a prenup if you are both poor and have no chance of ever having anything, ever, including business, a pension, property, cars, a job, investments, pets or an inheritance. While most people think prenuptial agreements are only for people who have lots of money, they are usually for the everyday person. Essentially, having the prenup is like buying insurance – you hope you never need it, but it is there in case you do.
Having a prenup can also be helpful to a spouse with fewer assets because individuals will often quit a job or relocate prior to marriage. A prenup can ensure that they are made financially whole in the event of a divorce or legal separation.
Most prenups address spousal support in the event of divorce as well as how assets and debts, both prior to marriage and those acquired during the marriage will be divided. A solid prenup can also address the rights of a spouse upon death or incapacity of their partner.
2. Is my spouse asking me to sign a prenup because they don't trust me?
In our experience, absolutely not. Usually, a spouse asks for a prenup because they are trying to protect an asset they own prior to marriage or save their spouse from substantial debt accumulated prior to marriage. Having a prenup can be a win-win for both parties and doesn't mean that one party is not trustworthy. Rather, having a prenup should be considered as a way for a married couple to create their marital financial roadmap. Most sound prenups are more involved than simply saying who gets what if the parties divorce. A good premarital agreement will define how separate marital property should be acquired and what happens to the property if one party should pass away or become incapacitated. Drafting a prenuptial agreement can really assist an engaged couple in planning for their financial future rather than being used as a testament of distrust.
3. Why can't we just write down on a piece of
paper who gets what? Why do we need a lawyer?
There are so many reasons that a do-it-yourself prenuptial agreement is a bad idea that we cannot state them all here. While there are many legal documents that can be drafted on your own, a prenup is not one of them. In our experience, most prenups that were drafted by divorcing spouses themselves, or even drafted by a notary, have been deemed unenforceable.
Furthermore, Nevada has an entire statute (NRS 123A), dedicated to the content and enforcement of prenups. In the event the parties draft their own prenup and get divorced, the divorce judge will look to the statute to see if the prenup complies – in most cases, the prenup does not meet the strict standards of the statutes and will be deemed unenforceable. Simply, having a prenup drafted by an experienced family law attorney ensures that the agreement is sound and complies with the law.
4. Can we change the terms of the prenup
later if something changes? 
Of course. Prenuptial agreements can always be modified at a later date as long as both parties agree. Usually a prenuptial agreement modification must be in writing and signed by both parties to become enforceable.
 5.  How much is a prenup going to cost me?
At our firm, we do not charge by the hour for drafting the prenup. Instead, we charge a flat fee that ranges anywhere from $375 to $3,500 depending upon the complexity of the agreement being drafted and the nature of the premarital assets and debts involved.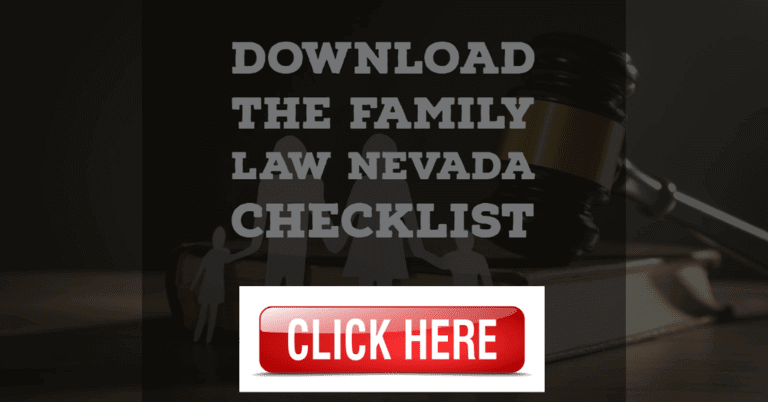 Further Reading
Here are some other valuable resources available on your website that readers should be reminded of:
We're ready to fight for the rights of your family!
What's Next?
Are you in Las Vegas and in need of a family law attorney?
Look no further than The Rosenblum Allen Law Firm!
Our expert team of lawyers will make sure that your case is handled with the utmost care, giving you peace of mind.
We understand how stressful family law cases can be, so we'll work hard to ensure that yours has a successful outcome.
Don't go it alone – call us at (702) 433-2889 for friendly advice and assistance on all matters related to your family law case.
Get the help you deserve with The Rosenblum Allen Law Firm today!