What is a Protective Order?
A Protection Order, often referred to as a TPO or restraining order, is an order issued by a court that allows the person applying for the TPO to use the power of the court to require the responding party to do, or not do, certain things.
The party applying for the restraining order is referred to as the Applicant. The person responding the request for a restraining order is referred to as the Respondent or Responding Party or Adverse Party.
What Does A TPO Do ?
A Court ordered restraining order may order the responding party to stay away from the Applicant, including but not limited to: staying away from the Applicant's home, place of employment, school and other specified locations.
A TPO may also order that the Adverse Party not contact the Applicant or otherwise, harass, threaten or interfere with the Applicant or Applicant's family members.
Finally, a TPO may order the Adverse Party to comply with other restrictions which the Court deems necessary to protect the victim, or to protect any other person named in the order, including, without limitation, a member of the family or household of the victim such as children.
Who can apply for a Protection Order?
If you have a reasonable belief that you are the victim of domestic violence, a crime involving stalking or harassment, or sexual assault or if you are the parent or guardian of a child and you reasonably believe that a child has been the victim of a crime categorized as harmful to minors, you may apply for a Protection Order to get extended protection.
How much does it cost to file a TPO?
Nothing. Filing for a restraining order is free. If you choose to have an attorney represent you at any Court hearings, you will need to speak with a lawyer about the cost of their legal representation. It is not required, but it a good idea, to have a lawyer represent you for any TPO hearings.
How long does the restraining order stay in place if it is granted?
The TPO, if granted, will be in effect for 30 days unless the Court orders otherwise. If you believe the restraining order was granted based on fraud or false grounds, you can file a motion to request that the restraining order be dissolved. Dissolution of restraining orders is covered in another article in more detail.
Why should I hire you for my TPO case?
At The Rosenblum Allen Law Firm, we have over twenty years of experience representing clients at TPO hearings. We take a hands-on approach with all our clients, providing straightforward and honest answers to all your questions and concerns. We take your legal concerns very seriously, we will aggressively protect your interests in all court proceedings.
It is extremely important to defend against these civil TPO proceedings, because anything entered or decided in those civil proceedings will be admissible and used by the criminal court in any criminal charges you may face for battery.
Further Reading
Navigating the complexities of the Nevada criminal justice system? Our website offers a structured array of resources to guide you through various legal situations:
General Queries
Understanding the Need for Representation: Determine if you require legal assistance with our article, Do You Need Legal Assistance for Misdemeanor Charges?
– The Arraignment Process: Navigate through The Nevada Arraignment – FAQ for answers to common questions about the initial court process.
Specific Charges
Felony Concerns
Delve into articles like Understanding Felonies in Nevada, Strategies for Winning Felony Cases, Q&A on Miranda Rights, and more.
Drug-related Offenses
Access comprehensive Q&A on Marijuana Possession and our Drug Possession Defense guide.
Firearms and Theft
Familiarize yourself with our Firearms Defense and Theft Defense content.
Sex Crimes
Consult our expert team of Sex Crime Defense Attorneys.
Traffic Violations
Review our detailed page on Nevada Traffic Tickets.
Solicitation & Prostitution
Read our guide titled, "Need Help with Solicitation Charges?"
Shoplifting Charges
Stay updated with "Understanding Nevada Shoplifting Laws."
Special Situations
Juvenile Issues
If a minor is involved, refer to our articles on Juvenile Defense Lawyers and Expert Advice on Juvenile Charges.
Warrant Concerns
Our "Warrant Defense Attorneys" guide sheds light on how to address outstanding warrants.
Sealing Records
Learn the process with our "Comprehensive Guide to Sealing Criminal Records in Nevada."
Remember, our website is a treasure trove of legal insights. Should you need personalized legal counsel, please connect with us.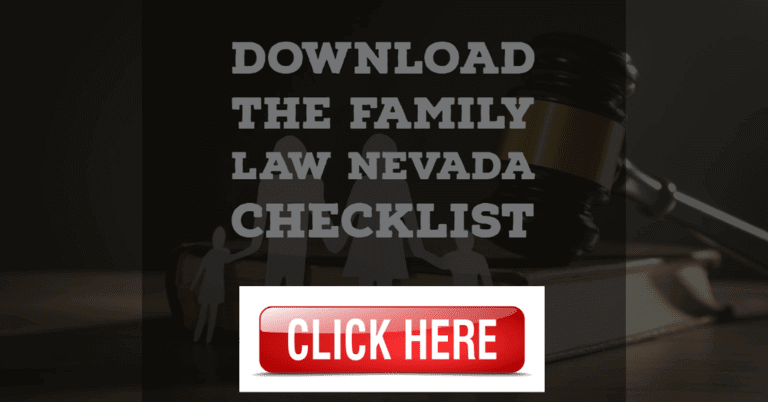 Why You Haven't Already Hired a Defense Attorney to Help You
Watch this short video to take the next big step toward defending your rights against your felony charge.
What's Next?
Are you living in Las Vegas and need to hire a Las Vegas criminal defense attorney?
Don't worry, The Rosenblum Allen Law Firm has got you covered!
Our team of experienced attorneys will work tirelessly on your case. Plus, we are dedicated to providing excellent customer service – making it easy for anyone looking for legal advice or support.
When you choose the Rosenblum Allen Law Firm as your advocate, know that no stone will be left unturned when defending your rights and fighting any charges against you.
So don't wait – get the best possible defense here at The Rosenblum-Allen law firm today! Call us now at (702) 433-2889 —we can't wait to hear from ya!