Going through a Nevada divorce can seem like a never-ending process of lawyer meetings, court appearances and payments with no reward and no end in sight.
We've posted tons of articles talking about the stress of divorce and how difficult divorce can be on you, your finances and your children.
But this article is different…
In this article, we offer you our super-secret insider tips from our experience handling thousands of Nevada divorce cases.
For more information about the 5 things you must do RIGHT NOW to win your Nevada divorce case, keep reading.
1. If your case involves children, figure out a visitation schedule and stick to it from the beginning.
If your case involves custody, it is imperative that you figure out a visitation schedule for your children as soon as possible and that you stick to it.
We cant stress this enough.
Let's face it . . . people are generally lazy and they don't like change and judges are no different.
We don't say that to be disrespectful to the judges but people are people and judges are people.
It is difficult to get a judge to change anything from the "status quo" let alone to convince a judge to change a schedule for children that has been in place for months or even years.
And let's be clear…
If your spouse has filed for divorce it could be months, or even years, before you have a trial to finalize your case.
If you are only seeing your children every other weekend, while waiting months for a court date, it is going to be difficult to convince the judge to make a change in the custody schedule.
If you want to win the custody portion of your divorce case, it is imperative that you establish a regular visitation schedule for your children and that you stick to it.
If your spouse refuses to cooperate with a regular visitation schedule, you MUST file a motion to establish a temporary custody schedule early on in your case.
Filing a motion for temporary orders will put the facts of your case in front of the judge at least one time before trial.
It will also give you a court ordered schedule early on. Being consistent with that schedule will show the judge that you can follow orders and that you are consistently seeing your children.
Don't wait until trial to try to convince the judge that you should have joint custody. Insist on it from the beginning. Stick to it.
And if your spouse refuses to cooperate . . .
File a motion with the court to have it established and enforced.
2. Figure out what you and your spouse have and what you and your spouse owe at the beginning of your case
We can't tell you how many cases we have handled over the years where our clients know absolutely nothing about the assets and debts of their marriage.
If you want to win your divorce case and ensure a fair division of your assets, debts and spousal support, you need to figure out what you and your spouse have and what you and your spouse owe from the beginning of your case.
First, we recommend running a credit report. You can do this for free through various on-line credit reporting agencies such as www.freecreditreport.com
Don't forget to run a report on yourself and your spouse.
Running a credit report will help you understand what debt you have and what debt is owed.
It might also help you find hidden credit cards or other debts you didn't know about.
In addition to running a credit report, you absolutely must get your last six months of banking records. This will help show how much money is coming into your account and how much is going out.
Getting your banking statements could show that your spouse isn't depositing their entire paycheck into a shared account. It could also show that your spouse is spending money on things you had no idea about.
Finally, having a good and thorough understanding of your finances, early on in the divorce process, will help you plan for your future after the marriage ends.
Knowing what you have and what you owe will help you determine whether you can continue to afford your car payments once the divorce is final or whether you can afford to take your yearly cruise to Mexico when the divorce is over.
3. Consider the little stuff and come up with a plan (taxes, extracurricular activities, paying off car loans, pets etc.)
One of the most frequent cases our office handles is the post-decree divorce motion.
This usually occurs because the parties to a divorce forgot to deal with something at the time of the divorce.
While the issue may have seemed small at the time, the parties forgot about it and then end up spending thousands of dollars on lawyers after the divorce is over to figure out how to deal with it later.
To be clear…
There is no comprehensive list of all of the things that should be handled in the divorce proceeding, there are certain things to consider such as:
How will airline miles or credit card points be divided?
Who will pay for the children's extracurricular activities, school supplies and school uniforms?
What happens if you and your spouse owe for a tax year that pre-dates the divorce? Who will be responsible
Who will pay for medical bills that have been turned over to collections that you forgot about?
Who gets the family pets?
While these may seem small in the overall scheme of getting a divorce, these items, and millions more, can come up at any point during and after the divorce.
If you want a leg up in the divorce process, you should consider the small things early on and come up with a plan for how to deal with them.
4. Do research on the law and get ready for court
People in general rarely spend time in a court of law unless they work there and few people get divorced more than once or twice.
As a result, people going through the divorce process are often nervous, scared and unprepared for what awaits them.
Knowing what you don't know will help you have a leg up in your divorce proceedings.
We have written tons of articles on the divorce process and being prepared for trial in family court but if you don't read our articles, or the millions of articles written by other lawyers, they do you no good.
In order to win your divorce proceedings, or at least in order to be as prepared as possible, you need to do your research and be prepared for Court.
Learn about the laws that apply to your case. If you have a spousal support case, read about Nevada Spousal Support. If you have a custody case, learn about how Nevada courts handle child custody. Having the information can only make you better prepared for what's to come.
You should also do some research on your judge. Just remember to take what you read on the internet with a grain of salt. Few happy litigants post about their family court judge, but almost every unhappy litigant had something to say.
More than reading about your judge on-line, we recommend that you come to court and watch your judge in action. Watching a hearing or two will give you an idea about the judge's demeanor and how they handle various legal issues. It will also give you some familiarity with their courtroom so that when it is your turn to appear you wont be as nervous or intimidated.
Finally, make sure you are prepared for Court. This includes a number of things that we don't have time to include in this article. But primarily, be sure you have completed your financial disclosure form and that your divorce attorney has all of the necessary paperwork for your case well in advance of any court hearings.
5. Talk to a lawyer and hire one if you need to
Ok…we know that it is super easy to tell people to go out and hire lawyers, especially because we are lawyers.
That being said, very rarely do people representing themselves win their case without a Las Vegas divorce lawyer.
This is particularly true if your spouse has already hired an attorney.
The reality is that people who aren't attorneys can do all the research in the world, but it is hard to win if you are going up against an experienced and known Las Vegas family law attorney.
If you want to put your case in the best possible position to win, you need to at least consult with an attorney. An attorney has legal advice that will be helpful.
If you cant afford to hire an attorney, you should try to get a free consultation with a divorce lawyer to discuss your case and obtain pointers about how to win your case.
If you can afford to hire an attorney, you should strongly consider doing so.
Finally, whether you hire a lawyer or not, if your spouse has hired a lawyer, you should do research about that attorney to know what you are up against. You can probably learn about how experienced the lawyer is in family law, whether that attorney settles their cases or takes them to trial and how they handle their clients. This will give you an advantage in your case.
We hope you have found this article helpful. Whether you plan to hire a lawyer, do research on your legal issues or run a credit report today, leave us a comment below and let us know what strategies you found useful for your divorce case.
If you want to talk to us further about your divorce or custody matter call our office today at (702) 433-2889 to schedule a consultation or fill out our on-line form for more information. We have handled thousands of Nevada family law cases and we look forward to helping you with your case.
Why You Haven't Hired a Las Vegas Divorce Attorney Yet
Watch this short video to take the next big step toward getting divorced.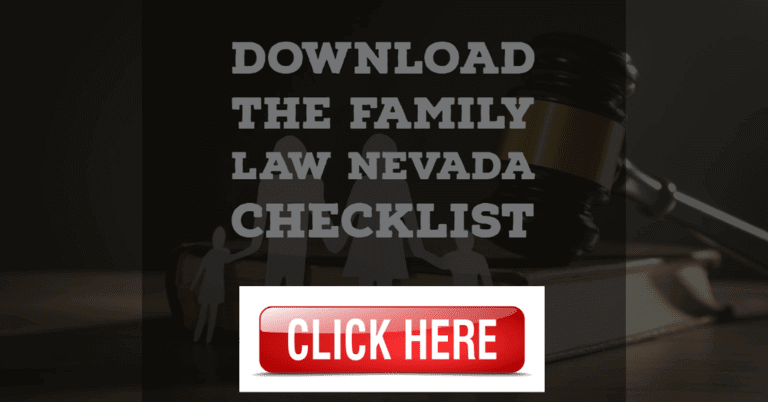 Don't miss out on these additional posts that can provide valuable information and insights for your divorce or annulment process:

These posts cover various aspects of divorce, annulment, alimony, and legal separation specific to Nevada.
Whether you need to understand the grounds for annulment, determine the amount of alimony in Nevada, or navigate the complexities of dividing a business during divorce, these resources can provide the answers you're looking for.
It's important to be well-informed and prepared as you go through these processes, and these posts can serve as a helpful guide.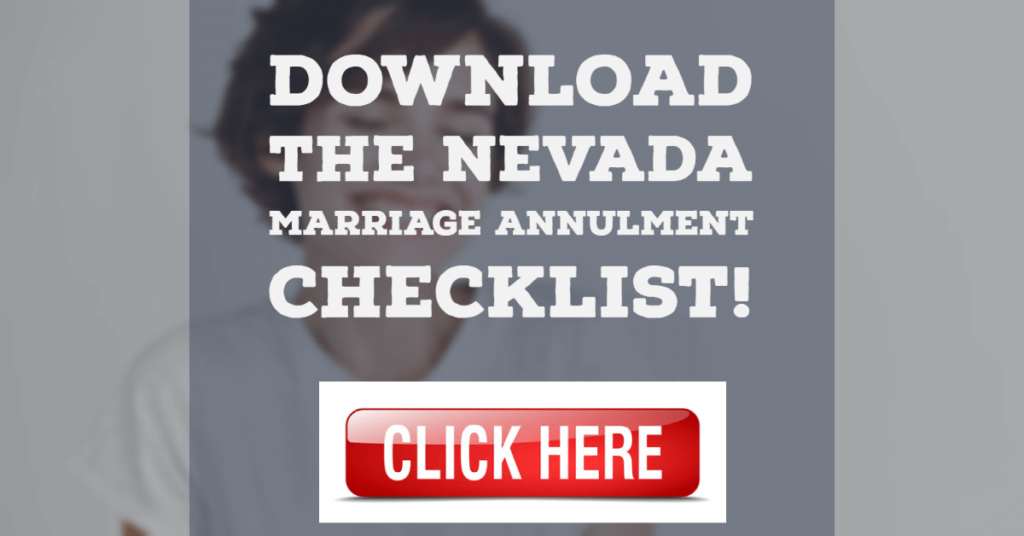 If you're considering getting a divorce in Las Vegas, look no further than The Rosenblum Allen Law Firm.
Our attorneys provide professional and personalized service for each client to meet your needs.
With years of experience handling divorce cases in Las Vegas, our team is committed to helping families get the best outcome possible from their situations.
With us on your side, you can rest assured that we'll fight hard for what's right and ensure everything goes as smoothly as possible after divorce too!
So don't wait – call now at (702) 433-2889 and let The Rosenblum Allen Law Firm help with your difficult time of transition!