What You Should Know About Family Court
Your divorce and/or custody has been set for trial. You can feel the panic setting in. How will you afford a lawyer for the family court trial procedure? You could lose your children, your money and maybe your home if you don't prepare and have your ducks in a row…but you cant possibly afford a lawyer (maybe you can –subject of a different article). Regardless, there is no need to panic. Even if you cant afford a family law attorney, you can still prepare your case so that you can show up to your family law trial confident and you can win. We prepared this article to assist those of you preparing for your family law trial that might have to handle the case on your own.
1. EVIDENCE
Despite what most people think or see on TV, you cant just show up to trial and hand the judge a bunch of documents or have "surprise" witnesses. The beauty of our civil litigation system is that each side gets all of the evidence well in advance of trial. This is what helps cases settle. So, make sure you have given all of your evidence to the other side, well in advance of your trial date. Also make sure that you have prepared a list of the witnesses you will call for trial long before your trial date. Include your witnesses' full name, address, telephone number and a brief statement of what that witness is going to tell the judge. Make sure this list is filed with the Court and you have provided a copy to the other side. If you discover a new witness or piece of evidence before the family court trial procedure, make sure you update your witness list and your evidence before trial. Most judges will not allow you to ambush the other side so be sure to have everything disclosed well in advance.
2. FINANCIAL DISCLOSURE FORMS
Be sure that you have an updated financial disclosure form on file with the Court at least a week before your trial. You will want to include your last three paystubs with the disclosure. Just like with your evidence, be sure that you provide a copy to the other side before trial.
3. PRETRIAL MEMORANDUM
Every judge in our courthouse requires both sides to file a pretrial memorandum. This is a brief statement about the facts of the case, the people involved, the issues that the Court needs to resolve and any issues that you and the other side have resolved ahead of time. Most judges have sample forms available for litigants. If you cant find a sample on-line, you might want to call the Judge's assistant and ask if the judge has a sample form you can use. Again, make sure you file this document and provide a copy to the other side.
4. GETTING YOUR WITNESSES TO COURT
Be sure that the people you have identified on your witness list are at family Court on the day and at the time of trial. Judges usually don't continue child custody trials if you have a witness that cant be there that day or needs to come later in the day. Bottom line – the judge isn't going to wait around for your witnesses. Therefore, it is important that you arrange with your witnesses in advance to be at family Court, ready to go, on the day and time of trial. Some witnesses may need to be subpoenaed so make sure you get your subpoenas served on your witnesses well in advance of trial. Also make sure to file copies of your subpoenas with the Court. That way, if you have served a witness subpoena and the witness doesn't come, the Court could hold the witness in contempt or agree to allow the witness to testify through alternative means. Generally, a judge will not take testimony by way of affidavits. Your witness must be present, at Court to give a direct testimony.
5. EXHIBIT NOTEBOOKS
Any documents you want to present at the time of trial should be neatly organized, paginated and labeled in a notebook to be presented at trial. You will need to deliver 2 notebooks to the Court at least a few days before trial. One copy is for the judge the other copy is for the Court Clerk. You will also need to provide one copy of your exhibit book to the other side before the trial date. Finally, you should bring 2 copies with you the day of trial. One copy will be your copy to use during trial and the other copy will be at the witness stand for witnesses to look at.
6. PREPARE AN OUTLINE OF QUESTIONS
In thinking about your case, you should have an idea of what it is you are trying to prove, what each witness will say to the judge and what each piece of evidence you want to give the judge will help you show. In thinking through your case, you should make a list of witness questions you want to ask, key points you want to make and how you will use each witness or document to prove your points. Keep this list handy and refer to it often during your trial.
7. KNOW ABOUT THE LAW
It is helpful before trial to know a little bit about the law of each point you are trying to prove. If your case involves alimony, you should know the basics of what you need to convince the judge why alimony should, or should not, be awarded. If your case involves custody, you should know the basics of what the judge is looking for to prove that what you want is in your child's best interests. There are plenty of articles, papers and other resources available to help you get an idea of what your burden of proof will be at trial. If you aren't sure, it might be worth it to consult with an attorney to get some help.
8. A QUICK WORD ABOUT OPENING STATEMENTS, CLOSING STATEMENTS AND OBJECTIONS
You will have a chance to make an opening statement, closing statement and objections during your trial. Keep these brief. Don't argue with the judge or the other side. In the opening statement, be prepared to tell the judge why they should rule in your favor and what evidence or witnesses you will present to support your claims. During objections, keep in mind that the rules of evidence will apply. If you object to a question, document or witness, be sure to keep the objection short but be prepared to explain why you object. Don't argue with the judge if your objection is overruled. In a closing argument, be sure to summarize the case, quickly. Again, tell the judge what it is you want and why you think the evidence supports the judge ruling in your favor.
9. FINAL THOUGHTS
Be on time. Be professional. Dress nice. Don't argue. There really isn't much more to say than that.
Trial can seem overwhelming but we hope with the tips presented here, you feel confident and prepared. You can win your case on your own. If you get stuck, or feel like you need a lawyer on your side, we can help. Call our offices today at (702) 433-2889 for a consultation about your divorce trial or fill out our on-line form for more information.
give
Don't forget to check out our other informative posts as well:
We encourage readers to explore these resources to gain valuable insights and guidance.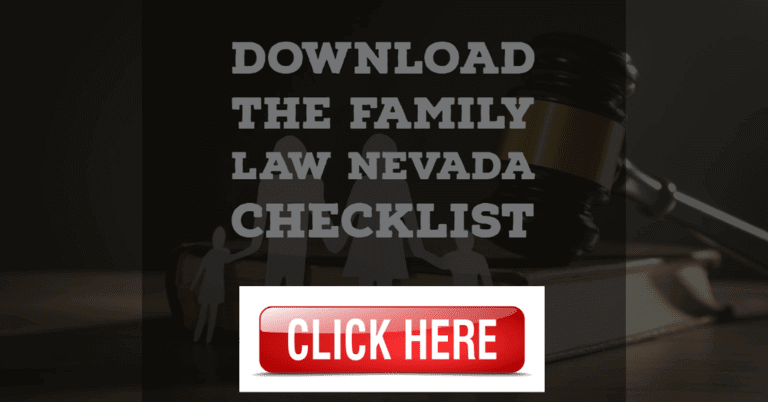 Are you looking for a Las Vegas child custody attorney in Las Vegas?
Look no further than The Rosenblum Allen Law Firm.
We have years of experience, and we specialize in child custody law.
Our team will listen to your story and fight tirelessly to ensure the best possible outcome for you and your family.
At The Rosenblum Allen Law Firm, our goal is to get results so everyone involved can go on with their lives as best they can–no matter what happens!
So if you're searching for an experienced Child Custody Attorney in Las Vegas who puts your needs first, call (702) 433-2889 today!
Let's discuss how we can help get everything back on track ASAP!
The Reason You Haven't Hired A Child Custody Attorney Yet​
We're ready to fight for the rights of your family if you hire us. We're waiting to jump into action on the behalf of your family.