Hey Las Vegas neighbors! 
Are you trying to figure out how to make decisions about your estate that will last? 
Well, you're in luck because today, we want to discuss how to avoid gambling with your future. 
Did you know that some of the most important real-life financial decisions we can make are just like gambling? 
That's right. 
It's all a bit of a gamble and knowing how to do it right is key. And here in Las Vegas where we have lots of experience with gambling, it might actually be easier for us to understand. 
So let's get started – it'll help you make lasting decisions before the dealer's turn!
Understand What Estate Planning Entails
Estate planning is vital in ensuring that your family gets taken care of if something happens to you. 
It's like making a map when you're going somewhere new.
You want to ensure you know where you're going and what it will look like when you get there. 
Estate planning helps you plan for the future.
So you can ensure your family will be comfortable and have enough money even if something happens to you. 
Estate planning includes things like:
making a will, 

life insurance policy

setting up a trust, 

writing down who should take care of your kids if something happens to you, 

and deciding how your assets will get divided when you die. 

You can also make things easier by designating a power of attorney. Someone you trust who can manage your finances and medical treatment if you cannot do it yourself. 
A good estate plan ensures your wishes get honored and your loved ones get cared for no matter what. 
So don't put it off—start talking to a lawyer today about getting your estate plan in order!
Keeping your future in mind is essential. 
That means setting goals for yourself so you can make intelligent decisions regarding estate planning. 
Goals are like a roadmap – they help you get where you want. 
Think of a goal you want to achieve in the future, like having enough money to retire comfortably or leaving a legacy for your children. 
Setting goals now will help you plan for your future and ensure you don't gamble away your dreams!
How to Set Your Goals for Your Estate Plan
It's time to get your estate planning started.
Before hiring an Las Vegas estate planning attorney, you must set goals for what you want to accomplish.
Consider who you would like to leave your possessions and money to and how you'd like them distributed.
Do you have any special requests, such as setting up a trust or ensuring your family is manageable with taxes?
Writing down your goals before meeting with an estate attorney helps ensure that all your wishes will get fulfilled. You can also go through this process with a friend or family so you remember everything necessary.
Take some time to ensure your estate planning goes how you want it to – you'll be glad you did!
Are you looking to make an estate plan?
It can be a daunting task!
But don't worry; you don't have to do it alone. With the right team of people on your side, you can feel confident and secure in planning for the future.
First, you'll want to find an experienced financial planner. They can help you plan for your goals from a financial standpoint. They can let you know how much money you need to save, what investments to make, and other strategies to ensure you have a legacy for your family if something happens to you.
Next, you should look for an accountant to advise you on your taxes and finances. They will ensure that all aspects of your estate are accounted for correctly and lawfully.
Finally, seek a lawyer or estate planning attorney who understands the law and can draft a solid estate plan. They can evaluate your estate to make sure all paperwork is accurate and up-to-date. They can suggest different plans to protect your family and your assets if something happens to you.
Assembling these three professionals can be demanding, but it's well worth the effort in the long run.
Put together your team today and prepare to make the best decisions for your future.
Gather Important Documents
We know it can be overwhelming to start estate planning. 
A critical part of the process is gathering all your important legal documents. 
It's like having a treasure map, but instead of a hidden chest of gold, you're looking for your important papers! 
Your essential papers are spread out in different places in your home. 
They include things like:
birth certificates, 

insurance policies, 

marriage licenses, 

and tax returns. 
They're like little puzzle pieces that fit together to help plan your future.
To get started, look through all the drawers and cabinets in your house. If you have a safe deposit box at a bank, head there and see what you find,
You should also search your emails for digital records and check with your lawyer or accountant if you don't know where something is. 
Now that you have all your essential papers, you can move on to creating your estate plan – and making sure your wishes will be fulfilled!
An estate plan is a way to ensure your wishes get fulfilled when handling your finances and personal belongings if something were to happen to you. 
Creating an estate plan can be easy and doesn't have to take up much of your time. 
Start by making a list of all the family members and friends who would be affected by your passing. This list will help you decide who should receive specific items or assets. 
You can also choose who you want to take care of your pets or handle any medical decisions. 
Finally, consult with a professional like a lawyer or accountant to ensure everything is in order. They can help you make sure that your wishes are legally binding. 
Having an estate plan ensures that things will go smoothly for your loved ones after you're gone. So why wait – start planning for the future today!
Decide How to Distribute Assets
When you create an estate plan, one of the things to consider is how to distribute your assets. This means deciding what should happen with the things that you own when you're gone.
It's essential to think carefully about what you would like to happen so your wishes can be followed. 
Here are some steps to guide you in thinking through how you would like to distribute your assets: 
Figure out who you want to benefit from your assets after you pass away. This might include family members or close friends. 

Go through your assets and decide who will receive each item or asset. 

Choose an executor – this person will carry out the plan you make for distributing your assets. 

Make sure you update your estate plan regularly as your needs and wishes change over time. 

These steps will make deciding how to distribute your assets easier.
Are you thinking about setting up an estate plan? 
A critical part of that process is drafting a will. 
Here are some tips to help make sure your will is legally binding and thoughtfully covers your assets and wishes. 
First, include the full names and birthdates of everyone you want to give your assets when you pass away. This should consist of friends and family, as well as organizations or causes that are important to you. 
Make sure to have your will notarized and witnessed by two people not included in the will. 
Finally, keep your original copy safe – remember, this document is a vital part of your estate planning. 
Following these steps can help provide peace of mind that your assets get handled the way you would like after you pass away. 
It's always early enough to start estate planning, so use these tips to create your will today!
Do you want to ensure your family is cared for after you're gone?
It's essential to think about the future and plan – and one good way to do that is to set up a trust. 
A trust is like an insurance policy for your money and property. That way, instead of gambling your future away, you can feel secure knowing that your estate will be in good hands! 
With a trust, you decide who your beneficiaries are and what they should get when you die. You also name a trustee who will handle the trust on behalf of your beneficiaries. 
Setting up a trust doesn't have to be complicated or scary. Ask your lawyer or financial advisor if it's right for you and your family. 
Taking a few minutes now could save hours of worry down the road.
Finalize Your Plan and Review It Regularly
Are you getting ready to set up your estate plan? 
Congratulations! 
Making an estate plan is a great way to ensure all your stuff and money goes to the people or causes you care about. 
But did you know it's important to review your estate plan now and then? 
That's because your life may change, and you should update things like who will get what, how much money will go where, and other vital details. 
So, remember to look back at your estate plan from time to time. It's like giving yourself a checkup – just in case anything needs updating so everything will stay under control.
Estate planning is vital for everyone, and it's not something you should try to do alone. 
Getting professional advice can help ensure that your wishes get followed in the event of your death.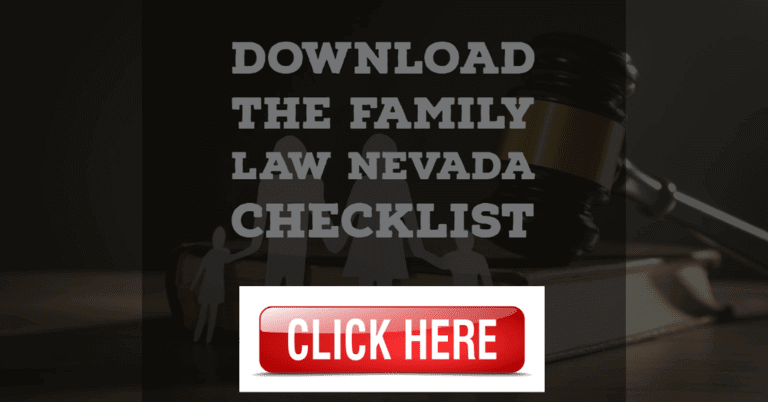 Don't forget to explore these additional posts that delve into important aspects of estate planning:
We encourage readers to explore these resources to gain a deeper understanding of estate planning and its significance in securing their future, protecting their assets, and achieving peace of mind.
Are you in Las Vegas and need an estate planning attorney?
Then look no further than The Rosenblum Allen Law Firm!
With years of experience, our knowledgeable team will help make sure your assets are taken care of after your passing.
You'll be able to relax knowing everything is handled correctly, with all the legalities being checked off individually.
Call us today at (702) 433-2889 so we can show you why we're the perfect choice for a top-quality Estate Planning Attorney near Las Vegas!