The decision to charge a consultation fee is not one that most lawyers take lightly. There is a fear in charging a consultation filing fee that potential clients will be turned off or will seek legal advice elsewhere because there are always lawyers willing to offer free consultations.
At The Rosenblum Allen Law Firm, we decided to charge a consultation fee for our family law matters.
The decision was not made easily and we have prepared this article to explain why we believe consultation fees are necessary. 
A consultation fee covers my knowledge and experience as well as my time
As Abraham Lincoln said "a lawyer's time and advice is his stock in trade." I don't make widgets and cant sell you something that you can see or touch. As an attorney, all I have to sell is my time, experience and knowledge. Time is the most measurable of these qualities. Like any professional, I need to be compensated for my time. If I spent my whole day doing free consultations, or even half of my day, I would not be able to feed my family or pay my mortgage. While I would love to offer free consultations to everyone, I simply must charge for my time, knowledge and experience, from the beginning.
You are invested
There are usually two types of potential clients that come to visit me. The first is a client that knows that they have a case and need to hire an attorney. The second type of client is the one who is looking for legal advice but is not sure they want to move forward with a case. By paying a fee for a consultation, we know you are invested in your case. We know you are serious about obtaining solid information and that you are willing to pay for that information regardless of whether you move forward with a case or not. Those that know they need a lawyer and are willing to pay a consultation fee are invested in their case because they have spent money for advice. By paying the consultation fee, we know you are serious and invested in either pursuing the case and/or obtaining sound advice about your situation. 
Paying me for an initial consultation means your significant other can't hire me in this case, ever
A few times every year, I have litigants in a family law matter attempt to conflict me out of a case by having a consultation with me, even when they know they are not going to hire me. In all my years of practice, no litigant has ever waived the conflict because he or she recognized that I had done them a favor in providing a free initial consultation. Charging for a consultation means that I am compensated for some of my time on a case even if I am not retained by a prospective client and even when the other side wants to hire me but cannot.
Website, blogs, legal aid – free information is everywhere
We have taken great time and care to provide information on our website, in this blog, on Avvo and to participate in State Bar events to provide free information. The information provided is the product of almost fifteen years and over 2,000 cases of
experience and research. The information we provide is offered as a public resource. However, when a prospective client comes to see me, it is because they want detailed information about their case. Because this information is tailored to their needs, it is only fair that our office be compensated for that advice. 
Our consultation fees are minimal
Our consultation fees are very affordable and small compared to the price of a contested divorce or child custody case. We usually charge an hourly rate of $250 for an hour or $30 for up  to a half-hour of our time.

Prospective clients should expect to spend significantly more than that if they wish to hire a child custody attorney or a divorce attorney for that matter. Because our consultation fees are minimal when compared with the overall average cost of divorce,  it is our belief that if a prospective client cannot afford the consultation fee, they simply cannot afford to hire us for their case. In those circumstances, there are other family law attorneys who still offer free initial consultations.  I would encourage those unwilling to pay for an initial consultation to contact them.
Contact Us
If you are considering hiring an attorney for a family law case, we can help but we do charge a minimal consultation fee. It is our opinion that the advice and direction you will obtain are worth the price. Call us today to schedule your appointment at (702) 433-2889 or fill out our on-line form for more information.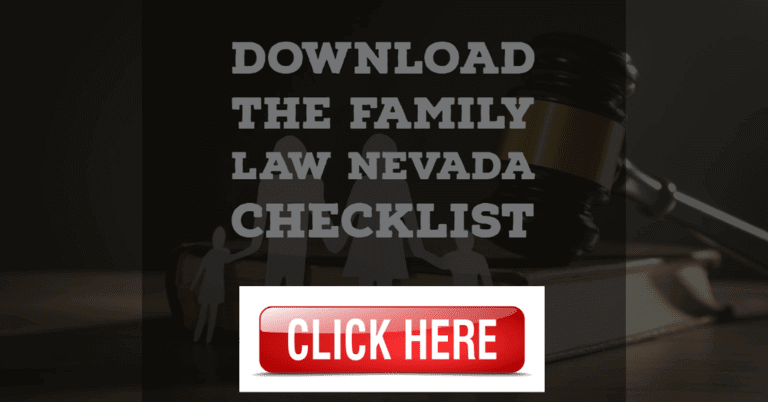 Are you a Las Vegas resident looking to hire the right family law attorney?
Look no further- The Rosenblum Allen Law Firm has got you covered.
Our team of experienced and knowledgeable attorneys are dedicated to providing personalized service tailored just for your case and making sure you understand every step of the process.
We will help fight for what's right in court while also being supportive, compassionate, and understanding towards our clients' needs.
With us on your side, rest assured that we'll work hard until justice is served.
Let us help make this journey easier- call The Rosenblum Allen Law Firm at (702) 433-2889 today!