What Not To Say In Child Custody Mediation
Child custody mediation is stressful for everyone involved. You can do plenty of things to make this process smooth. Your attorney can help you build a positive future for your family.
However, there are certain things you should not say during a child custody mediation. When determining custody, these statements can hurt your case and cause future issues between you and your ex.
A shortlist of what not to say in child custody mediation follows. Keeping these things in mind will help in determining a satisfactory resolution.
"I will never be able to work things out with my ex."
If you don't believe you will be able to work things out with your ex, it will make going forward with mediation difficult. Many parents go into custody mediation thinking they will not have to cooperate with their ex. This error in judgment leads to wasted time and frustration for everyone.
Even if you and your ex are not getting along, it is essential to work together. If you believe real solutions are possible, then real solutions will present themselves.
"It's My Way or the Highway."
When determining custody or any aspect of a divorce, compromise is king. You will have to give and take to come to any satisfactory resolution.
If you go in unwilling to compromise, you give up the chance to develop a satisfactory resolution. Coming to some agreement is the best way to move on with the divorce and have a positive future for your child.
"I won't talk about my private life."
This may seem unfair in a way. You may have personal things that you do not want to discuss. However, when it comes to determining the best custody situation for your child, you have to be willing to open up.
Living arrangements, future relationships, and income must get discussed when looking at what is best for your child. While such exposure may be annoying or intimidating, understanding the details of your home and lifestyle is how the mediator ensures your child's safety and best interest.
"I hate my spouse."
Mediation is not the time to "score points" against your ex with emotional outbursts. It is essential to put your feelings aside to develop a plan that has your child's best interests in mind.
The mediation should be a time to speak calmly, clearly, and rationally about your wants and needs in the divorce outcome. Having a mature conversation with your ex will likely get you better results than taking cheap shots at each other.
"This is about me."
To put it bluntly, a child custody mediation is about the children. The whole purpose of child custody meditation is to serve the child's best interest.
If you go into a child custody mediation to make it about you and your ex, you will lose the favor of the people making the judgment calls on your case. They may decide your home is not an appropriate place for your child, and you can lose out on essential aspects of raising your child.

"I don't need an attorney for mediation."
It would be best if you did not go into mediation without the backup of a legal expert. You need someone to help protect your interests and keep your rights from being violated.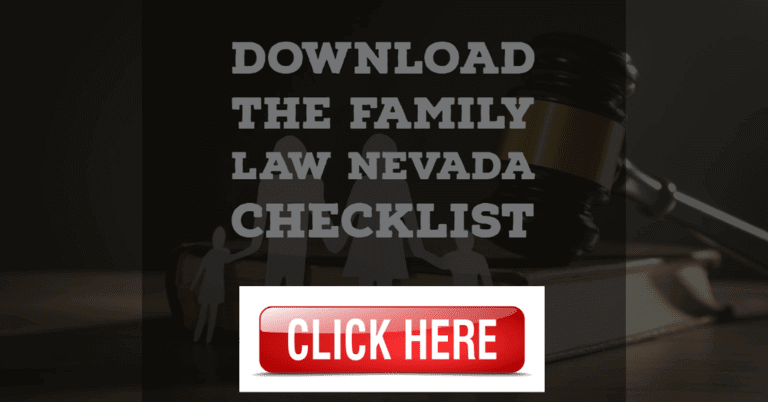 Here are the additional posts that can provide valuable information to our readers:
These posts provide valuable insights and support to readers dealing with child custody issues.
Finding the right child custody attorney in Las Vegas can seem daunting.
At The Rosenblum Allen Law Firm, we understand how important it is to ensure you have the best legal representation possible to get the results you want.
Our team of experienced attorneys has been helping parents achieve their child custody goals for years and is focused on providing comprehensive and personalized service throughout your case.
We're committed to treating each client with respect, developing creative strategies tailored specifically for them, and tirelessly pursuing every avenue necessary, all while being mindful of budget considerations along the way.
Let us put our expertise to work for you!
Call now at (702) 433-2889 so we can start working together towards achieving your dream outcome today!
The Reason You Haven't Hired A Child Custody Attorney Yet
We're ready to fight for the rights of your family if you hire us. We're waiting to jump into action on the behalf of your family.
Frequently Asked Questions
What is a parenting plan?
A parenting plan is an agreement between parents that outlines details such as whom the children will reside with, how they will be supported financially, and how parental decision-making power will be shared. The plan should be tailored to each family's unique needs and desires.
What is a parenting schedule?
A parenting schedule is an integral part of any comprehensive parenting plan. It dictates where each child will live when they will visit their non-custodial parent, and any other important information related to each child's daily routine.
What are extracurricular activities?
Extracurricular activities outside the standard school curriculum allow children to explore different interests, build new skills, and socialize with peers. Examples include sports, music lessons, after-school clubs, and community service projects.
What is private mediation?
Private mediation is a process for resolving disputes between parties without court intervention. Mediators help parties work towards mutually beneficial compromises by assisting in communication, outlining options, and helping to reduce emotional barriers.